Classic Meatloaf Recipe With Sautéed Kale
Balance.
That's all I want lately, not only in terms of work and life, but in terms of eating
I feel the changes after the 7-day cleanse. It's not huge, but it's noticeable. Maybe it's because I am still developing more super smoothie and combo recipes for the book; maybe it's because I am subconsciously maintaining the cleanse results for my overdue vacation to the southernmost tip of the Continental United States, my cravings for food has changed to more healthily balanced dishes – homemade ones. 🙂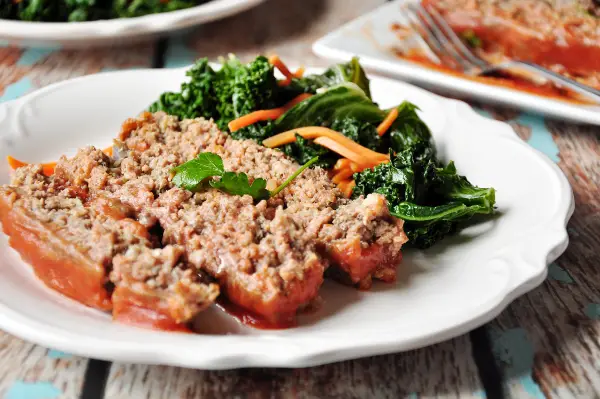 I bought some lean ground beef and made a really easy meatloaf recipe, then paired it with my all-time-favorite kale recipe the other day. OMG! These two dishes are so meant to be together. So I did it again and I wanted to share with you.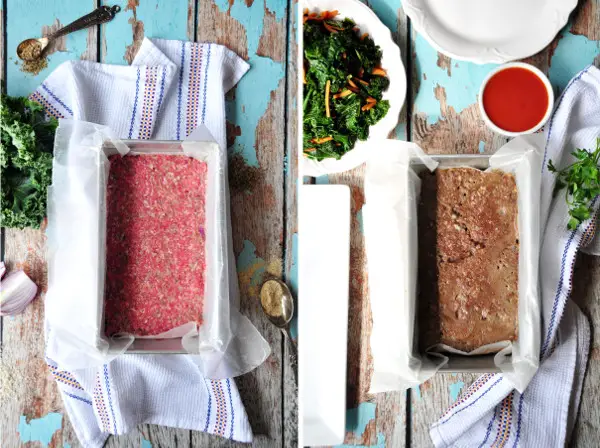 The meatloaf only requires 5 ingredients as well as the kale recipe. This time, let's throw a handful of carrot sticks to lighten up the kale even more.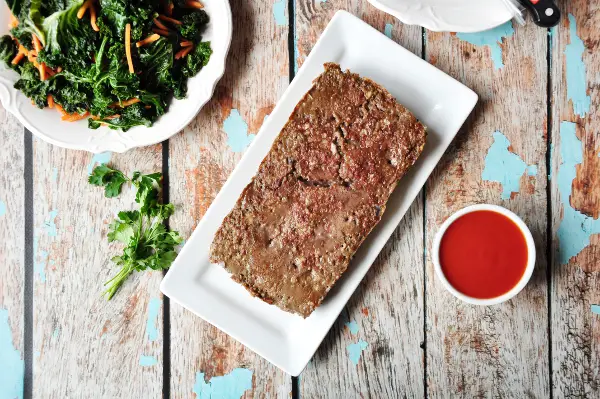 Bake the meatloaf and cook the kale on your stove top. The cooking sequence of this combo makes things so efficient that the whole thing takes no more than 45 minutes from the kitchen to your dining table.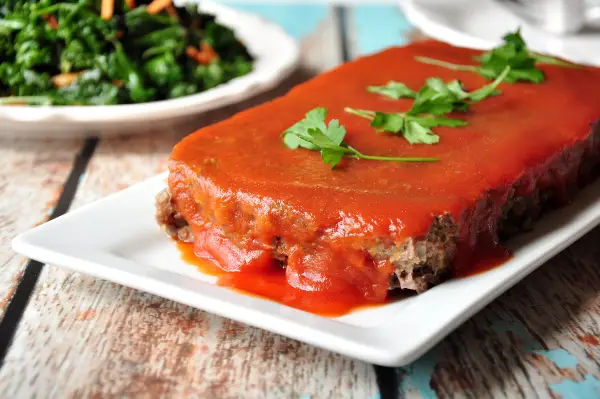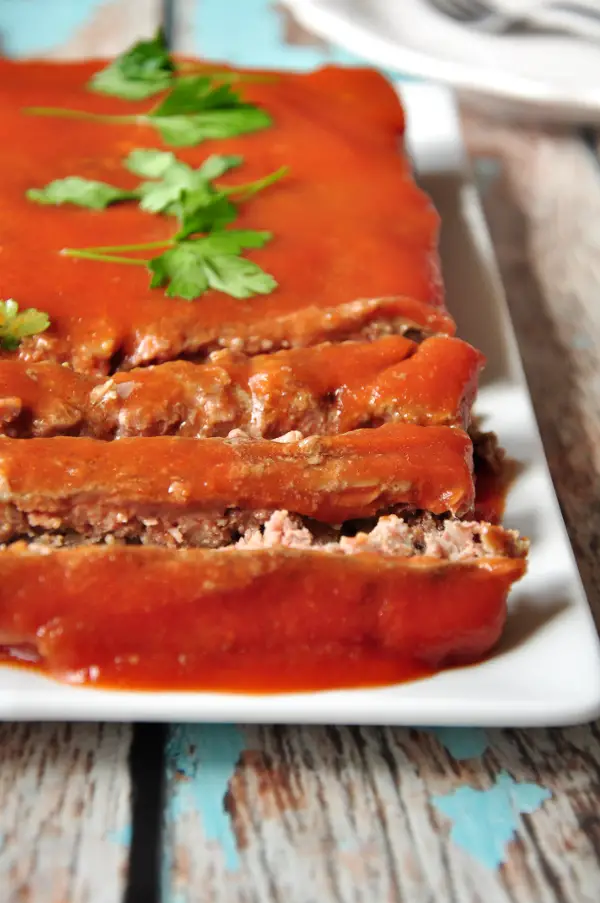 The combo is light and full of flavor. It's meaty and refreshing at the same time. Most importantly, it's a well-balanced meal that takes very little time to prepare, but can leave you fully satisfied.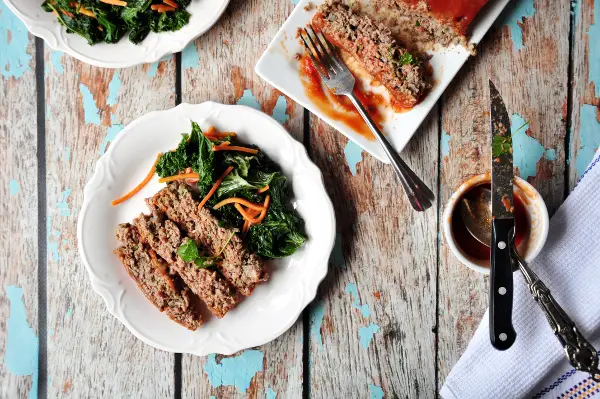 If you do get a chance to make this recipe, rate it, leave a comment or tag #StreetSmartKitchen on Instagram. I would love to see what you cook up!
Print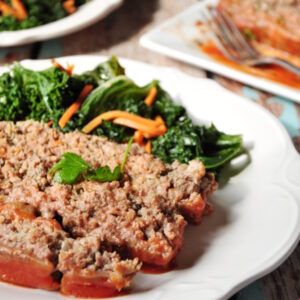 Classic Meatloaf Recipe With Sautéed Kale
Author:

DelishPlan

Prep Time:

10 minutes

Cook Time:

35 minutes

Total Time:

45 minutes

Category:

Main and Side Dish
---
Description
Easy and delicious meatloaf recipe paired with refreshing kale sauté for a well-balanced meal for a workday dinner!
---
1.5

lbs lean ground beef

2

eggs

1/2 cup

onion, finely chopped

2

tbsps Italian seasoning

1/2 cup

bread crumbs

1 tsp

dried oregano (optional)

1 cup

tomato sauce
Sautéed Kale Ingredients
1

large bunch of kale, washed, stem removed, leaves torn into chunks

1/2 cup

carrot matchsticks

5

cloves garlic, finely chopped

2 tablespoons

olive oil
salt and ground black pepper, to taste

1 tsp

apple cider vinegar
---
Instructions
Preheat oven to 350°F. Combine ground beef, eggs, chopped onion, Italian seasoning, bread crumbs and oregano in a medium bowl and mix until well blended.
Place the beef mixture in a loaf pan lined with parchment paper or wax paper.
Bake 35-40 minutes or until internal temperature reaches 160°F.
10 minutes before the meatloaf is done. Heat olive oil over medium-high heat in a large sauté pan.
Add garlic and stir quickly until fragrant.
Place kale and carrots into the pan and toss around for 2-3 minutes. Cover to cook for 2 minutes.
Uncover. Add a pinch of salt and pepper to taste. Drizzle with vinegar and stir a couple times until seasonings are evenly spread out. Don't over cook. Transfer the kale to a serving plate.
When the meatloaf is done, remove from oven. Transfer it from the loaf pan to a plate by holding the wax paper and lifting it up.
Top with tomato sauce. Garnish with parsley if like. Cut into slices and enjoy with kale sauté.
---
---
Keywords: meatloaf recipe